IVECO Celebrates Best Performing Dealerships
IVECO has acknowledged its highest-performing Dealerships for 2021.
The hotly contested awards included categories for Metropolitan, Provincial, Rural and specialist Light Duty Dealerships, as well as for Parts and Service outlets, with judging taking into consideration vehicle and parts sales performance, servicing, customer satisfaction achievements as well as participation in training and marketing initiatives.
Winners for 2021 included several previous award recipients, and also introduced first-timers.
Honours in the Provincial category were shared, with Newcastle IVECO and Wideland Group Sunshine Coast, topping the score sheets.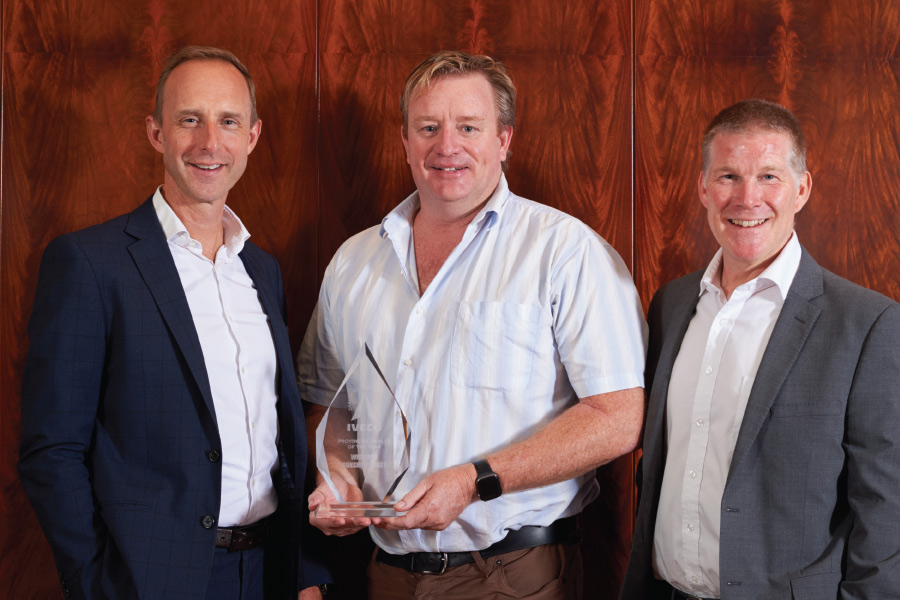 2021 Provincial Winner - Wideland Group Sunshine Cost, Mark Dobson accepts the Iveco Provincial Award.




IVECO Australia Managing Director, Michael May, said he was impressed with the dedication and resilience of the IVECO Dealer Network in 2021 amidst difficult operating conditions.

"As an organisation we navigated the drawn-out effects of COVID, and dealt with the subsequent supply chain challenges that came as a result of temporary manufacturing shutdowns and health and safety protocols," Mr May said

"More than ever our relationship with the Dealer Network was critical, and together we worked hard to overcome these challenges, achieving positive sales results and strong year on year growth, while at the same time supporting our customers to keep their fleets on the road and contributing to the growing freight task.

"I congratulate all Dealer of the Year winners and thank them for the strong contribution they made to IVECO in 2021."

IVECO also acknowledge long-time Dealership, Bendigo Truck Centre, who recently marked its 25th anniversary as an IVECO Dealer.





Wideland Group Sunshine Coast:
13 Kikuyu Road, Chevallum QLD 4555
Phone (07) 5453 5000