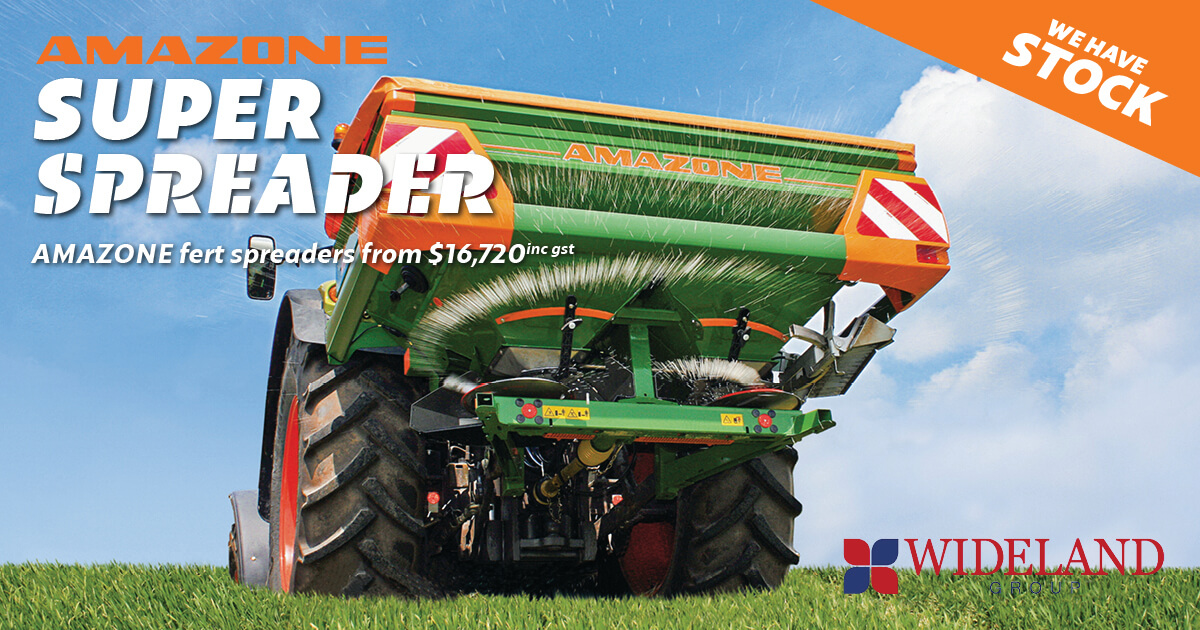 Amazone Spreader Sale! From $16,720
May 2021
AMAZONE offers four mounted spreader series: ZA-X Perfect, ZA-M, ZA-V and ZA-TS.
Amazone fertiliser spreaders from $16,720 inc gst.
The ZA-X Perfect is the optimal twin disc fertiliser spreader for small and medium-sized companies to spread fertiliser up to 18 m. The ZA-M is a professional spreader for spreading widths up to 36 m. The ZA-V is a powerful spreader for high throughput at particularly high working speeds of up to 30 km/h and working widths up to 36 m. The ZA-TS mounted spreader is available with a tank capacity ranging from 1,400 l to 4,200 l and is equipped with the new TS spreader unit. The TS spreader unit provides working widths of up to 54 m together with excellent border spread patterns, meaning that the ISOBUS spreader ZA-TS is one of the best high output spreaders.
Spreaders are in stock now and ready to be delivered! Get in quick.
Thanks in advance for your interest in this limited time special offer.
Please fill in the form below, one of our friendly and non-pushy consultants will be in contact with you shortly.